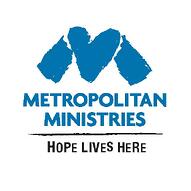 Tampa, FL (July 15, 2009) – Document Advantage Corporation, (DocuVantage) has partnered with Tampa area Metropolitan Ministries in their effort to fight poverty and homelessness. During the months of July and August, DocuVantage will make a donation to Metropolitan Ministries in the name of each new customer that subscribes to DocuVantage OnDemand® as part of their "Software for Soft Hearts" promotion.
"We've always believed that if you get involved in giving back to organizations that support others, it will bring great rewards in more ways than one. Metropolitan Ministries runs a fantastic program in Tampa and we are thrilled to be able to partner with them for our next charitable giving promotion," said Jana Wiggins, president of DocuVantage.
DocuVantage specializes in delivering electronic document and compliance management solutions for companies that wish to streamline their business processes while organizing and protecting their documents and information. DocuVantage OnDemand® is offered as a Software-as-a-Service (SaaS) application suitable for companies looking for an easy-to-use, low cost subscription to online information management. There is no equipment to purchase, no need for additional IT resources, and all information is stored in a Tier IV data facility for superior protection.
In their July–August "Software for Soft Hearts" promotion, DocuVantage will donate $10 for each new user associated with a new DocuVantage OnDemand® account to assist Metropolitan Ministries' in their mission of helping those who are homeless and those who are in danger of becoming homeless.
For over 35 years, Metropolitan Ministries has served poor and homeless men, women, and children in the Tampa Bay region. The Ministries offers life changing solutions through its Outreach and Prevention Services Department such as affordable and transitional housing options, food assistance, counseling, educational opportunities, career development and most importantly hope. Metropolitan Ministries, a Charity Navigator 4 Star Charity, is quickly becoming known as one of America's most effective and innovative caregivers.

For more information please visit http://www.metromin.org for a listing of programs and services offered in the greater Tampa Bay community.
If your company is interested in bringing online document control, compliance and automation to your business, contact DocuVantage today and visit http://info.docuvantage.com/metropolitan-ministries-docuvantage-software-for-soft-hearts for more information on this special promotion. Your purchase will make a difference. Offer valid through the end of August 2009.
About Document Advantage Corporation®
Document Advantage Corporation® is an industry-leading provider of integrated software-as-a-service (SaaS) document, information and business process management solutions for commercial, non-profit, healthcare, financial services and government markets. For over 20 years the Document Advantage management team has been assisting businesses with their document management and workflow needs.
DocuVantage OnDemand® is a, secure and scalable application which can be customized to meet client needs. The user-friendly application allows businesses to securely store, retrieve and manage their information online in a format that is as easy-to-use as searching the internet. DocuVantage OnDemand® has been recognized for helping businesses save time and resources while increasing productivity and revenue. Business processes such as contract management, and accounts payable processing now become second nature.
With DocuVantage OnDemand® there is no software to buy, hardware to install or IT support needed. Features include web document capture, document imaging, business process automation, contract management, remote online document storage, workflow automation, email and fax management and records management compliance.
Document Advantage Corporation® delivers its technology as an affordable subscription service with unmatched customer attention and technical support and can be configured for use in as little as four hours.
For more information and to request a free trial please visit http://www.docuvantage.com or contact 863.326.6360 ext.1.