NonProfits And NGOs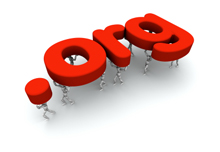 The Non Profit Organizations (NPOs) and Non-Governmental Organizations (NGOs) have their own unique struggles. You have to watch every penny going out and coming in very carefully and the monitoring process is critical.
You must keep your staff and volunteers busy and happy, all the while keeping the money flowing into the organization. You keep records for the benefit of your donors and track hours and program results. As a nonprofit or NGO, when it comes to spending money you are in the spotlight and must account for how you are spending money as well as how you manage the retention of your documents for the auditors.
DocuVantage's integrated Non Profit Document and Records Management Solution is an easy to use, affordable, subscription-based on-demand service.
There is never any hardware to maintain, software to install or upgrade fees to pay. You don't need IT resources because we take care of everything. You are up and running in hours not months with no risk.
Streamline the entire process - from document creation through document management, routing, approval, collaboration and records retention compliance- all for a low monthly subscription fee.
DocuVantage OnDemand® allows you to:

✓ Keep all your staff and volunteers connected and collaborating on all documents

✓ Control every document in your organization from what's going out to what's coming in

✓ Have immediate access to every document with a few clicks of the mouse

✓ Built in auditing removes the worries and costs related to an audit

✓ Share your resources with all staff, even from home or remote country and field offices. All of your information at your fingertips using an internet browser and PC.
Use DocuVantage OnDemand to keep track of all your documents (e.g., contracts, vendor for basis selection, invoices, donor documents, time sheets, travel authorizations, mail, faxes, etc.) As an NPO/NGO you must constantly account for every asset in your organization.
For more information on how long your nonprofit should keep its records, view our Records Retention information and schedule.
With DocuVantage OnDemand, you can ensure you are covered and fully compliant.
Find out more about how

DocuVantage OnDemand® can help your NPO. Are you an NGO? Find out how we help NGOs.
Save Money
Remove costs associated with compliance and audit requests.
No capital expenditures.
No hardware, software or IT resources needed; we manage the application 24/7.
Office space expenses decrease because employees can work virtually.
Administrative/labor costs decrease because of workflow automation.
Save on office expenses of printing, paper, filing space, faxing, shipping, postage, etc.
Only buy what you need now. Add users or functionality as needed. As people leave, remove their access.
Eliminate rows of filing cabinets and the costs associated with file storage. Develop and route grant documents faster.
Increase Efficiency/Save Time
No need to recreate the wheel on fundraising projects that work.
Easily manage and store documents regardless of format.
Eliminate confusion on marketing collateral versions.
Enable staff members to view, share and collaborate on documents simultaneously.
Automate workflow and approval processes.
Easy to find information regardless of the naming convention used to label documents. Never misplace a document again.
Simple distribution/collaboration on annual reports and proposals.
Rapid deployment=rapid ROI.
You can be up and running today.
Minimal training for volunteers with the user friendly, flexible interface.
Easier compliance, faster reporting and staffing efficiencies.
Better Service
Allow Boards and employees easy access to documents/information.
Easily respond to compliance requests.
Access data quickly for sponsors and proposals.
Ensure proper collection and payment on invoices
Find all files associated with a particular donor in seconds.
Business Continuity
Easy adoption of change in organization structure.
No interruption of projects through employee turnover.
Easy continuation of programs through Board turnover.
Protect all historical data and information securely regardless of equipment issues or employee absence.
Manage vendor contracts to ensure same terms for next year.
Green Accomplished Easily
Go Paperless! - reduce printing, copying and filing of paper
Free up space on email servers and inbox
Eliminate need for filing cabinets, get your hallway back!
Maintain Compliance
Retain all necessary documents for IRS.
Meet all compliance deadlines for providing information.
Keep an audit trail of changes to cases/files.
Manage the required documents needed to disperse grant monies.
Increase Security of Information
Monitor who has access your documents and data.
Monitor all edits to your information/documents.
Store data in a secure data facility monitored 24/7 with triple redundancy.