DocuVantage OnDemand
Document Management Software
DocuVantage's document management software module includes Document Capture, Imaging, Archiving, OCR, Full Text Search, Annotation, Redaction, Collaboration and Version Control.
Scan, Import, and Access Documents Remotely
Remote workers and offices will have the same access to your business documents as if they were in the corporate office. Save money on shipping remote documents to the main office and secure the documents in one location.
Web-based scanning for easy remote document capture

Production scanning interface for Kofax and EzeScan

Drag and drop capability from your desktop directly into the archives

Batch import for large volumes or documents
Search All Documents Based on Your Content
Users can quickly search all documents based on the content of the document. Find all documents related to any search term. Eliminate searching for a document on someone's desk or looking in multiple file cabinets.
Easy to define indexes enable rapid retrieval

Full text search on the content of documents

Easy folder and tree navigation based on user views

Global search for related documents across different document archives

Full file viewing capabilities and automatic launch of native applications
Secure Your Documents by User or Department
Control the level of document access each of your users has to add, search, edit, and view documents. Set permissions individually, or at a group level, such as by department or only for executive management.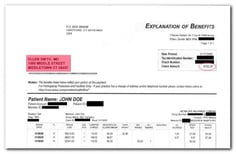 Point and click interface for security settings

Set permissions by document or category

Multiple levels of security by user and group

Redact areas on documents to protect confidential information

Comment Directly on Documents with Annotations
Add additional information, descriptions or comments on your documents. Enable your staff to add detail that may not be on the original documents.
Color coordinate comments to indicate comment type

Use geometric shapes and various colors to highlight areas on your documents

Enable permissions so that only some users can view the annotations

Identify Document Changes
Never be surprised by changes to the documents you are responsible for. In addition to preventing access by unauthorized users, know when authorized users view, add, change or delete a document.
Implement security all the way down to the document level
Set flexible alerts by archive, record, document or access type
Enable alerts to be sent to your user or your e-mail
Manage Document Updates
Eliminate lost edits and wasted efforts with automated versioning. Documents are checked out for edits so only one user has edit access at a time. View revision history on any document; see who changed the document and when. Roll back to a previous version when necessary.
View revision history by document

Search for documents modified by date and user
Foster Collaboration without Losing Control
Manage the flow and update of documents within your document management system without having to rely on e-mail or network drives. Include document links in messages to colleagues.
Make permanent notes on documents that can be viewed by anyone with access permission

Send and receive messages and document links to and from multiple team members

Compatible with any program that can create or modify documents such as MS-Office

One location that stores all communications related to the document

Use Electronic Signature to Process Contracts Faster and Reduce Costs
Signers can sign anytime from anywhere online
Secure and legally binding
Receive contracts back in minutes not days
See viewing, signature and routing status
Want to Learn More?
Ready to Get Started? Sign Up for a Free Trial!
We invite you to take in-depth look at our easy to use, flexible document management software, DocuVantage On Demand by registering for a Free 14-day trial.
If you would like a more in-depth explanation of an Electronic Document Management System focused on your organization's specific needs, please contact us or call our offices at 863.326.6360 ext.1 to talk to a senior staff member.