Quidel, a medical diagnostics manufacturer, was searching for a document management system to create more efficient internal HR processes for their department. After evaluating 7 different potential providers, they selected DocuVantage. Read more to find out why.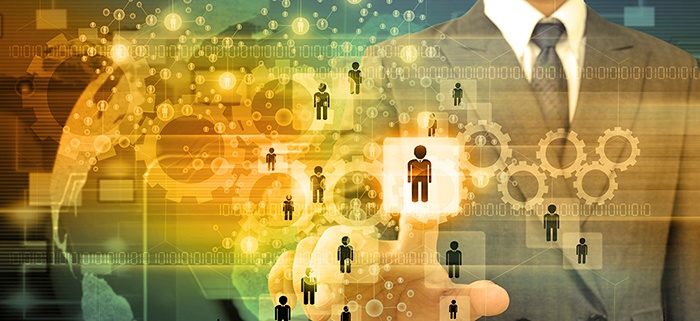 The Challenge
Quidel Corporation is a California-based leading diagnostic healthcare manufacturer. They strive to enhance the health and well-being of people around the globe through the development of diagnostic solutions that can lead to improved patient outcomes and provide economic benefits to the healthcare system.
In their human resources department alone, there are over 100,000 documents retained. In paper form, managing these documents proved to be a bottleneck and filing paperwork is not the best use of anyone's time. Every employee had five folders: personnel (which included six sections on its own), confidential, benefit, training, and equity. This amounted to approximately 20 file cabinets packed to the brim.
Quidel's HR department is also spread across multiple sites and buildings in different parts of the country. If a team member needed a critical file that was at another location, obtaining it meant contacting another office just to get it.
Quidel was ready to increase efficiency and accessibility by going paperless.
What They Needed
Dina Purvis, a 25-year veteran at Quidel and Director, HR Operations, knew exactly what her team of 12 users needed:
An HR solution that Quidel worked in, owned, and controlled
A cost-effective, secure, centralized document management system
An organized platform where all HR employees could get to the documents they needed quickly and easily
Equipped with a list of non-negotiables they wanted the system to include, Dina and the team did extensive research, scheduled demos with seven different SaaS platforms, and eventually chose DocuVantage.
Quidel valued three factors that set DocuVantage apart:
The look
The user navigation
And the price
The Solution
User experience is critical to Quidel, and DocuVantage has delivered above and beyond the standard Quidel had set for them.
DocuVantage's CTO and team has been working closely with them throughout the implementation, and took care to be responsive and helpful each time Quidel reached out. Test sites were also set up until they found a personalized setup that worked best for them.
"They have a really good understanding of what makes an optimal HR digital file cabinet." - Dina Purvis, Director, HR Operations
Even after the setup, DocuVantage continues to be available and hands-on for Quidel. Software technicians provide guidance on anything Dina and the team need done, and some things they didn't even know they needed done.
For example, payroll wasn't in the initial scope of necessities, but they were able to add that functionality easily, streamlining yet another HR process for the department.
Follow-Through is Key
With multiple systems that the HR team is responsible for, being able to call someone who is a guaranteed expert is essential.
DocuVantage's customers-oriented style keeps everyone at Quidel aligned and informed, and since they are aware of Quidel's history and background, they are able to work within that context at all times.
The biggest part of the transition is still underway: Quidel has scanned all 100,000 documents and is in the midst of organizing them. They still have many benefits to explore, including DocuVantage's workflow capabilities.
But for now, the need to access all files in the system and get them to the right people has been taken care of entirely, and all logistical issues that come with a manual, paper-based system have been eliminated.
As a result of a synergistic partnership between Quidel and DocuVantage, they are able to more effectively able to carry out their mission to create products that enhance the well-being of people around the world.
More Human Resource Solutions
Here's how document management has benefited HR in other organizations: