The financial services industry has traditionally been a paper-heavy business. As it becomes more highly regulated however, businesses large and small are starting to implement document management software solutions to increase efficiency and security…without sacrificing profitability.
Financial institutions such as investment services firms, wealth management, insurance and credit institutions, CPAs and accounting firms, as well as mortgage and brokerage companies can leverage document management solutions in two major ways:
To streamline workflow for increased efficiency
To comply with regulatory requirements
Streamlining Workflow
Maintaining client privacy using paper files can be an administrative hassle and logistical nightmare. A secure, cost-effective, and practical alternative is capturing, processing, storing, and sharing client information electronically.
A comprehensive document management software package can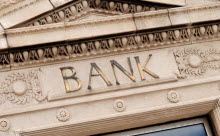 easily and affordably accomplish all of these objectives. Document management software can help financial services professionals manage all of their confidential client paperwork, such as:
Tax Return
Applications / Appraisals
Fund / Investment Statements
Transaction Confirmations
Quarterly Statements
401k Statements
Accounts payable and receivable
Loan applications
Credit applications
Signature cards and account applications and authorizations
Employment applications and documentation
Membership applications
Manually storing, copying, printing, faxing, and mailing these types of documents becomes an exponentially larger part of operating budgets for financial institutions that still rely on paper. Expenses related to paper usage include smaller items such as ink, toner, and postage, as well as more expensive on-site or off-site storage. With an affordable and simple to use document management system, these expenses are reduced dramatically so ROI is quick and sustainable.
Regulatory Compliance
Financial services are one of the most highly regulated industries in the country. They are required to comply with and document their continued compliance with dozens of regulatory laws such as Graham-Leach-Bliley, SEC 17a-3 and 17a-4, The Patriot Act, Sarbanes-Oxley sections 302 and 404 for public companies, IRS Rev. Proc. 97-22 and NASD 3010 & NYSE 342.
With a web-based document management system, meeting the specifications for data storage and records retention is easier, cost-effective and more efficient. This keeps your financial services company compliant and avoids potential fines or penalties.
Learn more about our Financial Services document management solutions.