I am a runner and I love to run; it's my passion. I do it for the social interaction and health benefits. Running has been proven to be one of the best exercises you can do for improved health and longevity.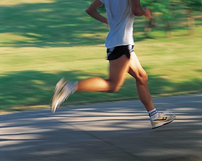 Running your business is a lot like running miles. Business is a competition, and winning the race means gaining credibility and trust so more customers want to do business with you. You must be more talented and faster than your opposition or they will leave you in their dust.
However, in business the race is not a sprint…it's a marathon. In today's extremely competitive global marketplace, you need every advantage you can muster in order to outlast the other guys. Online document management Software as a Service (SaaS) gives you the advantage!
Here's how:
The Start Line
When you are considering a document management implementation, the first thing you must do is prioritize the need. Ask yourself:
What are your mission critical documents and are there business processes related?
How do these processes currently work?
Can these processes be streamlined?
A document efficiency analysis can help you manage your paper and electronic document content to dramatically improve business performance, reduce costs and risk, streamline processes and improve efficiencies.
The Course
Not unlike a race, it's imperative to evaluate the course, identify threats and opportunities, and plan accordingly.

Once you have completed mapping the current business processes, list recommendations for improvement and select the solution that will best address your needs.

Meet with senior management and make sure you have their blessing for your project. Once that is done, your document management system project begins and you're off and running!
The Finish Line
In business we truly never "finish" the race per se, but it's important when deciding on a document management solution that you have a concrete goal in mind.

No matter whether your objective is to reduce costs, ensure document compliance, meet retention schedules, or accelerate payment processing, it must be measureable.

With the right online document management you will see immediate ROI and be able to scale the solution as your needs require, knowing your goals now and in the future will be met.
Running the race of business is hard. It requires strength and perseverance to push through challenges. Think of online document management as your running shoes.

Try it out and see how it fits!