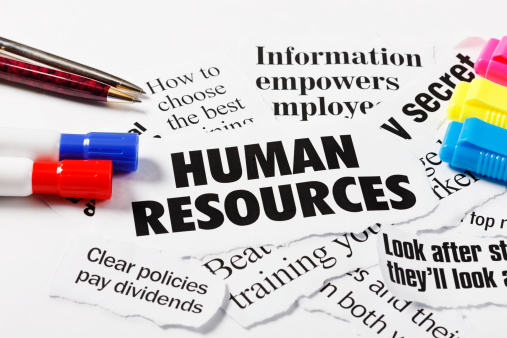 Let's get some things straight about HR process automation:
Need some help navigating the sea of information management solutions? You're not alone. When it comes to finding the right process automation system for your organization, you need to start by tapping into a few little-known secrets to streamline your search.
1. You are allowed to store HR records electronically, and have been for many years.
Many people believe that personnel files must be kept on paper, but this is simply not true. Electronic records management has been legal for over 25 years: Even the federal government stores its personnel records electronically.
Now, this doesn't mean you should throw precautions (along with paper) to the wind: Establish your quality control procedures and ensure that they are followed appropriately. And when you begin working from the electronic version, get rid of the paper. If you keep the paper, it becomes the "official copy" instead of the electronic version.
2. I9s must have separate security to control who can access, which is easily accomplished with the right electronic document management system.
Since their access is much more restricted than the rest of your personnel files, I9s require separate physical space … in the paper world, that is. But when you tap into that condensed and controlled electronic world with document control software, easy security restrictions limit access without the need for separate space.
3. Document indexing is non-negotiable for quality control.
You must properly identify each document in your HR files so you're able to search by any or all of the metadata; document type, date, file name, file contents, etc.
The next time your boss asks you to confirm that everyone has their updated policy manual acceptance form, which would you rather do: Open 2,000 employee files and anxiously scour through each page … or run a streamlined search for that document type and pull up one short and simple-to-read list?
NO: Resist the urge to just put everything in a one folder, or even worse, a single file. When you go to look for a specific document, you'll be wasting time flipping through pages upon pages of similar-looking documents. Plus, the larger the file gets, the longer it takes to locate the specific pages you need.
YES: Instead, tag each file with a defined document type along with other identifying information that allows you to locate specific files easily.
4. Digital document management makes audits much easier and less time consuming.
When you have a handle on your documents, you avoid that embarrassing ordeal of plopping a box of mismanaged documents and bulging folders onto your auditor's desk. This has two big-ticket benefits: 1) You don't have to worry about assigning multiple "file fetchers" to gather the boxes or to sit at the auditor's beck and call, and 2) You provide the auditors access to only what they requested (i.e., nothing extra that may get you into trouble that can result in fines).
Stay tuned for the second installment of our series on "HR Document Management Secrets" to learn more about streamlining and securing your organization's processes and data.
Don't put your process automation on pause while waiting for part II! Click on the button below to download DocuVantage's free report: "Improving Information Movement with Workflow Software."