Security, Reliability and Availability of SaaS Document Management
Managing your business documents and content has never been easier. With the advent of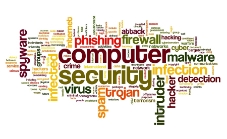 progressively better document management software applications, you can streamline your marketing content management and enterprise content administration using a variety of hosted workflow process automation and document management programs which ensure security, reliability and exceptional document sharing and accessibility features. This affords you controlled business continuity and collaboration measures, bolstering the overall efficiency of your business.
SaaS Document Management and Security of Your Content
Unlike on-premise document management systems which could expose your data and information to an array of risks--which could result in catastrophic losses--many SaaS document management software packages safeguard the security of your business documents. You would never have to worry about the risk of data losses resulting from fire, flood or employee incidents among others.
Better still, many guarantee the confidentiality of your documents. This is because with these solutions, you can include settings defining who can have access to what type of information. This means that you as an administrator have the authority to ensure that critical business content is available only to the designated team members in your organization.
Accessibility and Reliability
Besides, the right document management solutions enable you to easily update your documents, remove irrelevant data, revise existing information and transfer documents efficiently. This way, you can ensure that your documents contain only useful information. Hosting your content using SaaS content and process management software ensures that you can access any type of documents at the click of a button, using unique search features which facilitate document viewing or downloading. This is superior to on-premise document management systems which are often tedious to navigate and require yearly maintenance contracts until the vendor decides they are no longer supporting the product you are using. You can also exchange documents with any other party that you want with optimal functionality. The storage and security functionalities of SaaS document management afford you a multiplicity of reliable services regardless of your location. These include workflow process automation, across multiple departments. All team members in your company that have permission can access and share information from anywhere in the world.
Availability of SaaS Document Management Software Packages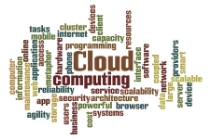 Various SaaS document management software solutions are available. All you have to do is purchase the software packages—at reasonably lower prices, with low monthly hosting fees—and relax, knowing that your documents are safe. You will also benefit from exceptionally high quality customer service, with the ability to speak directly to our senior sales and support representatives. We have a number of clients who have used our SaaS document management systems for years and have benefited from the various functionality features that have lowered their costs and increased productivity and compliance monitoring.