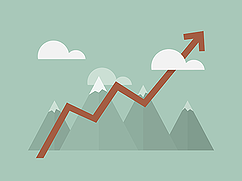 Accounts Payable (AP) departments are increasingly expected to drive savings and contribute to an organization's bottom line by avoiding penalties, capturing discounts, and lowering labor costs.
The most effective method for an AP department to accomplish this is through an automated accounts payable process. However, the average AP department typically uses an ineffective manual process with little to no automation.
The difference between the two in terms of cost reduction and profitability can be staggering.
The average AP department - with a manual process - will:
Spend between $6-$15 processing invoices (some AP depts. are as high as $25+ per invoice).
Take between 6-10 days processing those invoices (the lowest performing taking up to 20 days).
Deal with paper for over 80% of its invoice processing.
Manually approve, process, and pay all or most of its invoices.
In contrast, AP departments with an automated accounts payable process will:
Spend on average $2.18 processing invoices.
Take an average of 2.8 days to process an invoice.
Deal with little to no paper.
Have an automated process that reduces unnecessary costs and increases efficiency.
(Source: Aberdeen Group)
If your organization is looking to reduce costs and increase profitability, it should be moving towards automating its accounts payable processes. In addition to saving time and cutting costs, there are other benefits an automated AP process can offer.
Reduced Errors
Improving your organizations process not only frees up your AP department to work on more important projects, it also eliminates the potential for errors that arise from manual processing. With accounts payable automation, gone are the days of lost invoices, paying for invoices twice, or being hit with late payment penalties.
Improve Data Management and Workflow
Paper invoices slow down nearly every processes no matter how well they're organized. Being able to scan the data from paper and secure it in a database, tasks like data entry, faxing, copying, and manually routing invoices becomes a thing of the past.
With a centralized database, approvals can be dealt with instantly, efficiently, and simultaneously with automatic routing and processing.
Additional Uses
The systems used to automate an accounts payable process aren't just useful for one thing. Whether you're looking for a better way to manage your documents or want to automate additional workflow processes, using an enterprise content management system will help you get the job done.
In addition to workflow automation and document management capabilities, you will be able to send and receive documents, messages, set alerts, and better control the way your organization works during its day-to-day business.