Accelerating NGO/NPO Service Delivery Through Process Automation
Nonprofit Document Management for Efficiency and Compliance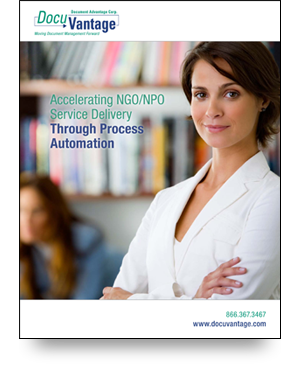 As a non-governmental organization (NGO) or nonprofit organization (NPO), you have unique struggles that set you apart from profit-driven organizations.
Most people don't realize the attention to detail that nonprofit and NGO organizations need in order to deliver programs and services without adding to overhead.
This guide shows you how automated process improvement can help you to:
Build your teams without the bottlenecks.
Authorize travel quickly without the errors and backdated approvals.
Pay vendors quickly without the glitches.
Procure goods and services without skipping approvals.
Approve money transfers without holding up operations.
Fill out your info on the right to download this whitepaper and start capitalizing on automated business process solutions for your success.